20-04-15
Bonjour, aujourd'hui je vous presente mon petit retour en arrière en mode danse classique !,oui j'ai été "petit rat de l'opera" voila un kit vintage ,couleurs inatendues mais ça le fait ! Last Dance
http://digital-crea.fr/shop/index.php?main_page=index&manufacturers_id=183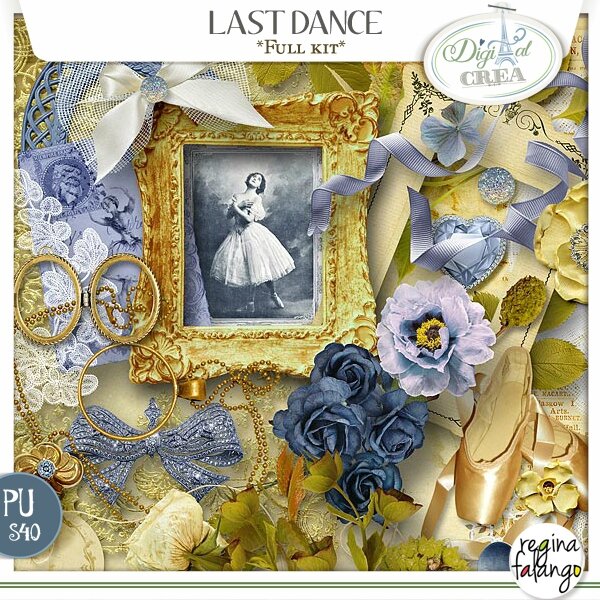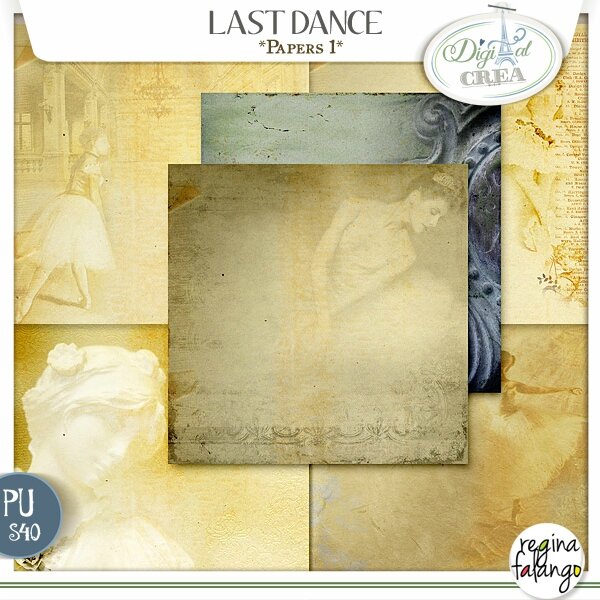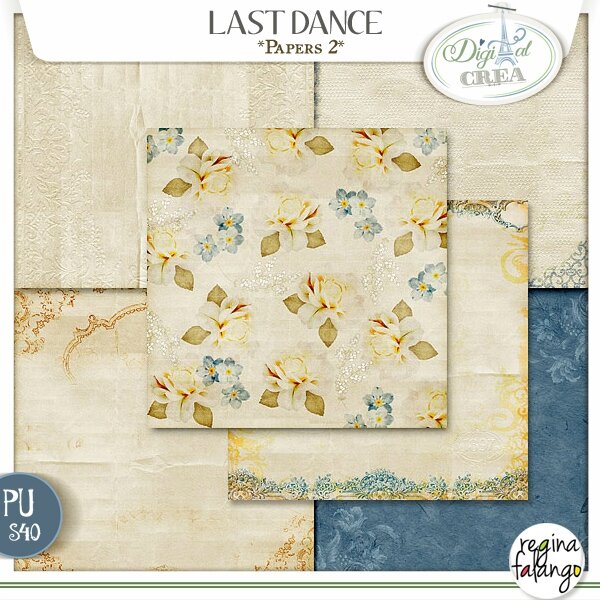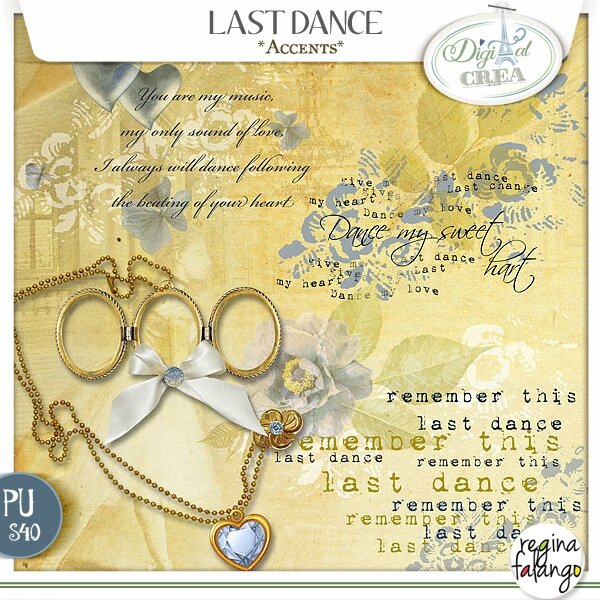 et les merveilles de ma CT
16-04-15
toute fiere de vous offrir cette magnifique QP realisée par Lara WU avec mon mini essentiel " Bonjour"
cliquez sur le lien pour le telechargement gratuit
http://digital-crea.fr/shop/index.php?main_page=index&manufacturers_id=183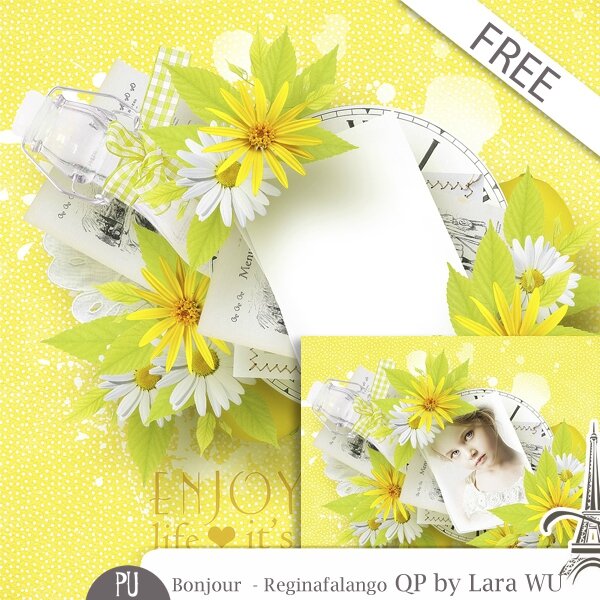 Les essentiels 1,40 €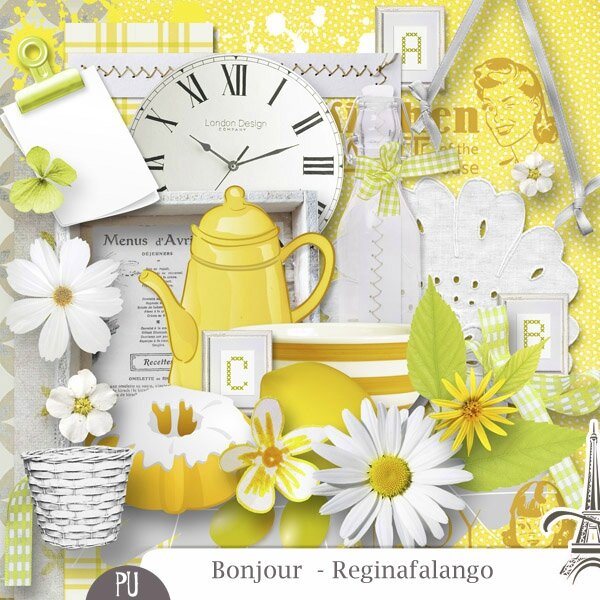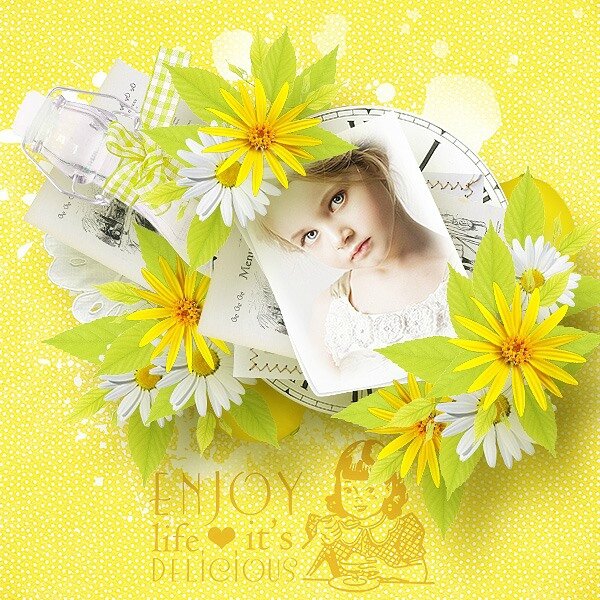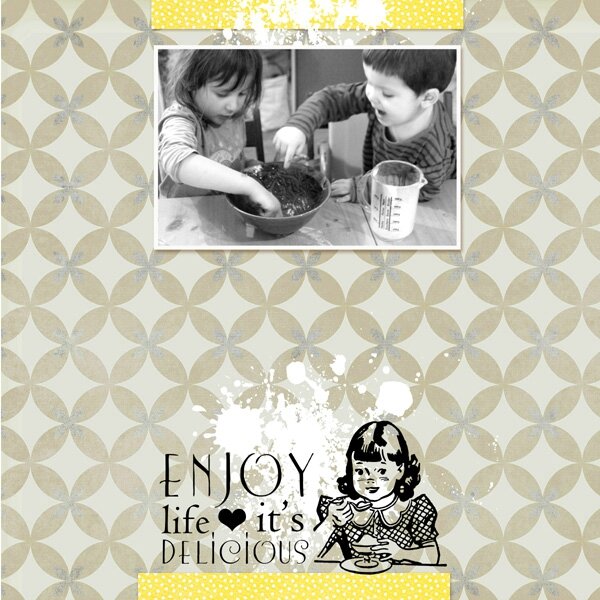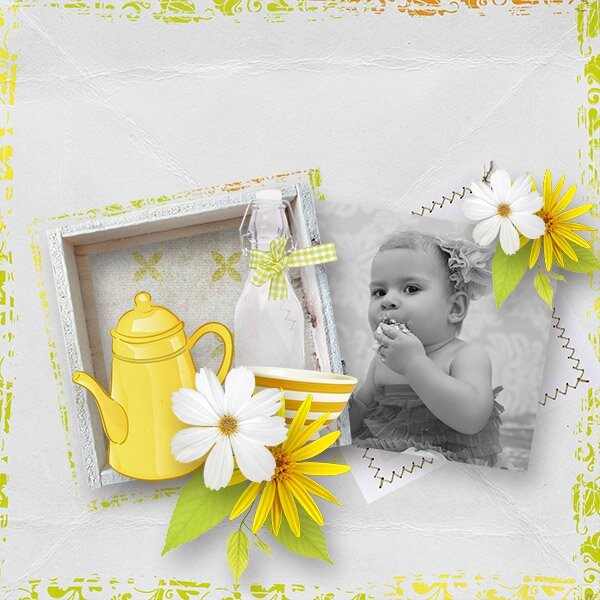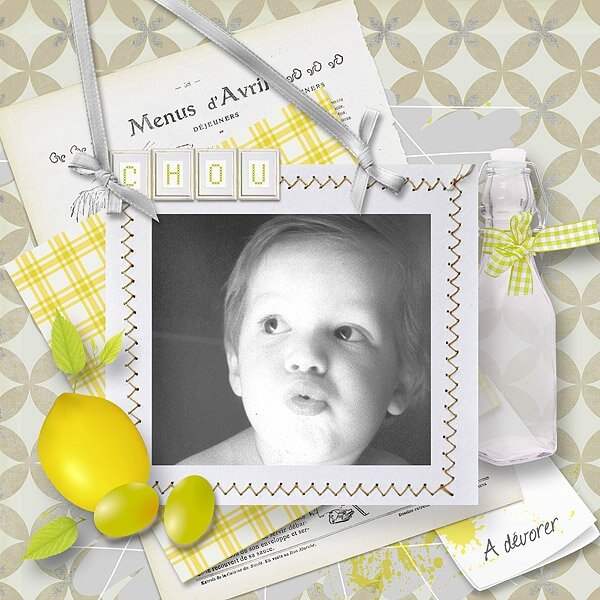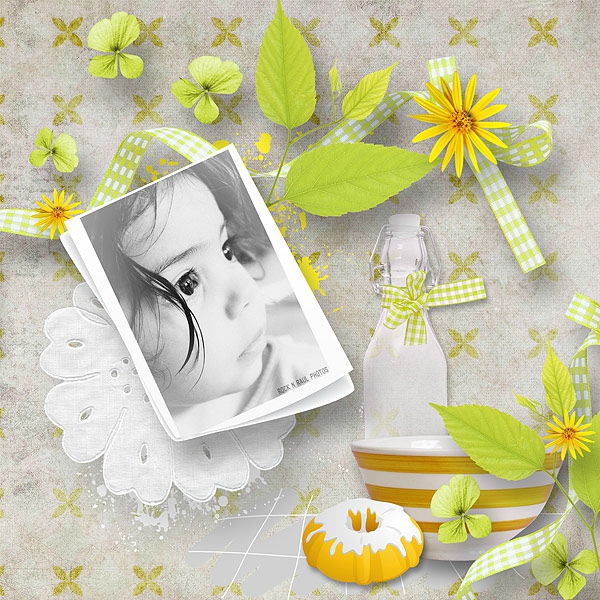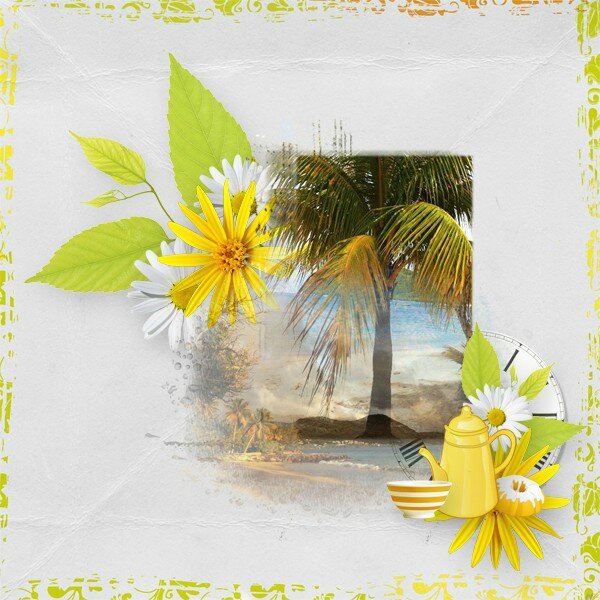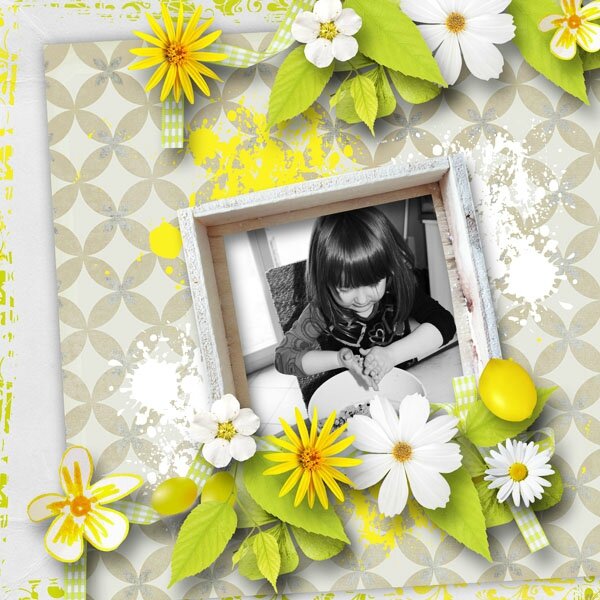 09-04-15
http://digital-crea.fr/shop/index.php?main_page=index&manufacturers_id=183
http://cudigitals.com/index.php?main_page=index&manufacturers_id=127&zenid=ba5f387872a18c8c6e0a123dd726dabe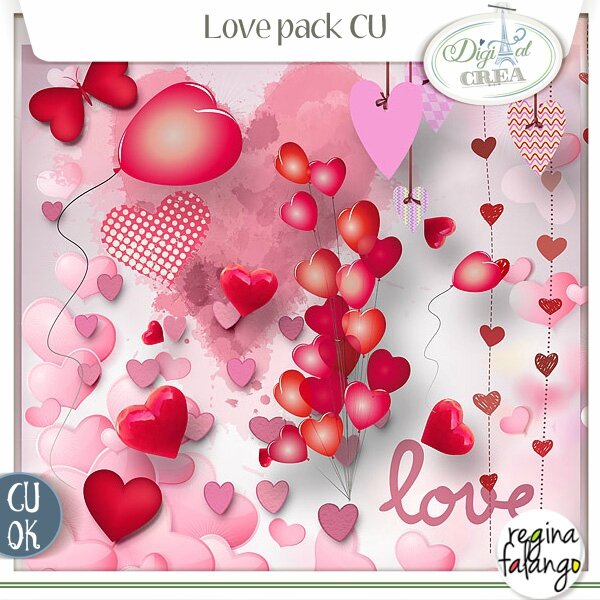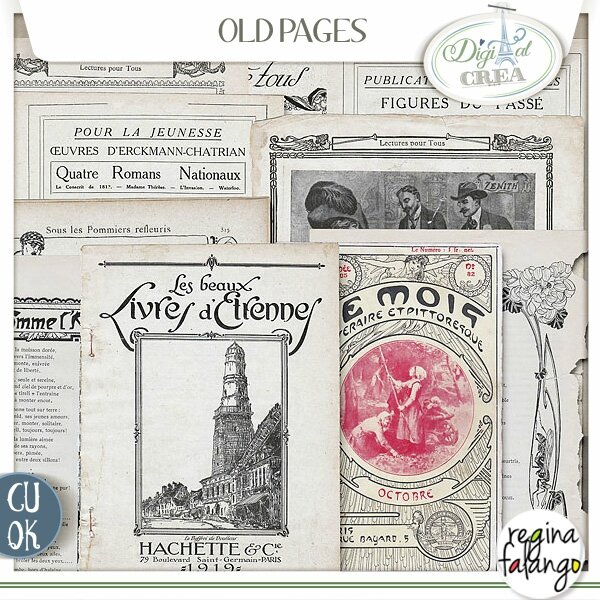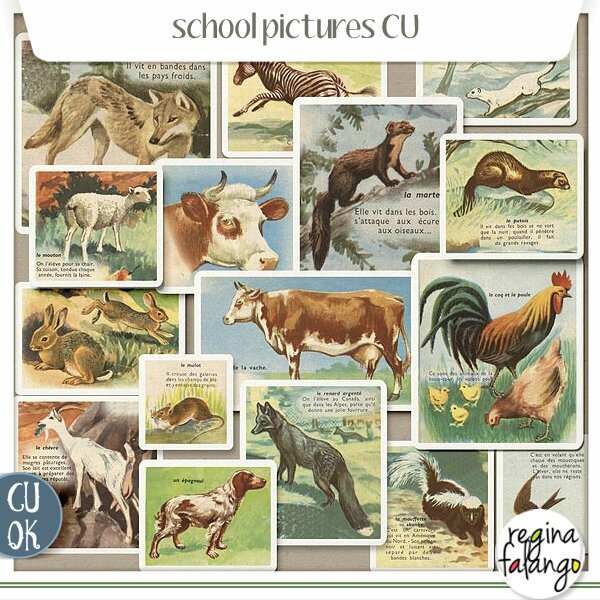 02-04-15
Bonjour ! cela fait 2 ans que je crée des kits et si je suis très heureuse de la reussite de cette petite entreprise et de l'acceuil chaleureux que me font les boutiques de par le monde, je ne peux pas m'empecher de penser à mes debuts ! ma toute première fois sur un forum ! le super forum DCS , ma première page !! arf
Oui pas tres classique comme sujet ! et pourtant, au debut tout le monde utilise ses photos de tout les jours , ses souvenirs de vacance, ses photos de famille et puis ensuite c'est l'entrée en boutique, les photos sont " artistiques" et en cours de route et bien la photo de tout les jours reste dans les tirroirs et la plus part des créatrices concoivent des kits magnifiques, certe mais pas forcement adaptées aux photos simples, de la vie quotidienne. Aurions nous oubliés nos premières pages ? je suis sure que des centaines de fan de scrap sont beaucoup moins préocupées par la qualité artistique de la photo de mamie ou des premières roses de son jardin, et comment trouver un kit pour immortaliser l'achat de la première voiture de son grand fils, arf il l'a choisi rouge vif bien sûr ! et voila on cherche partout un kit sur les voitures et avec du rouge et à part les centaines de kits complet dans ses tons la sur la saint valentin et bien pas moyen de trouver un simple tournevis !
Ah mon arrivée chez Digital Créa j'ai rencontré Vanessa Voet la gérante, adorable, à l'écoute et partante pour trouver un moyen pour que toutes les fans de scrap puissent trouver à tout moment, à un prix abordable, un mini kit sur le sujet de leur choix et dans toute les couleurs possibles, voilà comment est né le concept des Essentiels, alors j'ai hate de voir de plus en plus de pages de vos aventures quotidienes, faire la connaissances de vos familles, voir vos jardin et mêmes vos horribles petits compagnons à fourrure !
BON SCRAP !
Hello! That makes 2 years that I create kits and so I am very happy for the success of this small company and the warm welcome make me boutiques around the world but can not help but think of my debut! My first time on a forum! The super DCS forum, my first page !! Arf
Yes no classic as a subject! Yet at the beginning everyone uses his pictures every day, memories of vacancy, his family photos and then it's entry into store, the photos are "artistic" and along the way, well the photo of every day is still in the drawers, and most creative design beautiful kits, certainly, but not necessarily suited to simple pictures of everyday life. Have we forgotten our first pages? I'm sure hundreds of fan of scrap are much less concerned with the artistic quality of the grandmother photo or first roses of his garden, and how to find a kit to record the purchase of the first car of its great son, arf he chose bright red of course! And here we look across a kit on cars and with red and apart from the hundreds of complete kits in those colors there on Valentine's Day! well no way to find a screwdriver!
Oh my arrival at Digital Crea I met the manager Vanessa Voet, simple, adorable, listening and starting lineup to find a way for all scrap fans can find at any time, at an affordable price, mini kit on the subject of their choice and all possible colors, that's how the idea was born of Essentials, so I look forward to seeing more and more pages of your daily adventures to the knowledge of your families, see your garden and even your horrid little furry companions!
Good scrap !
Reginafalango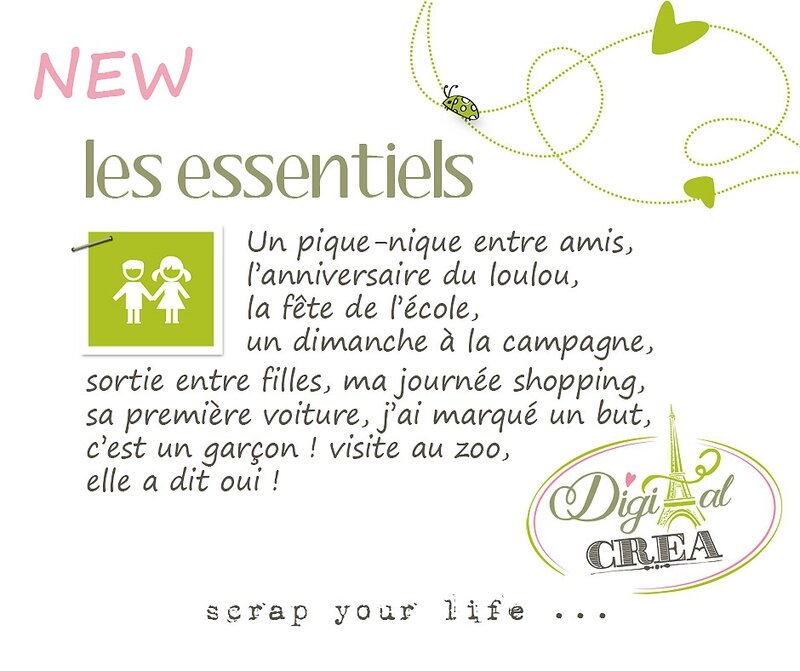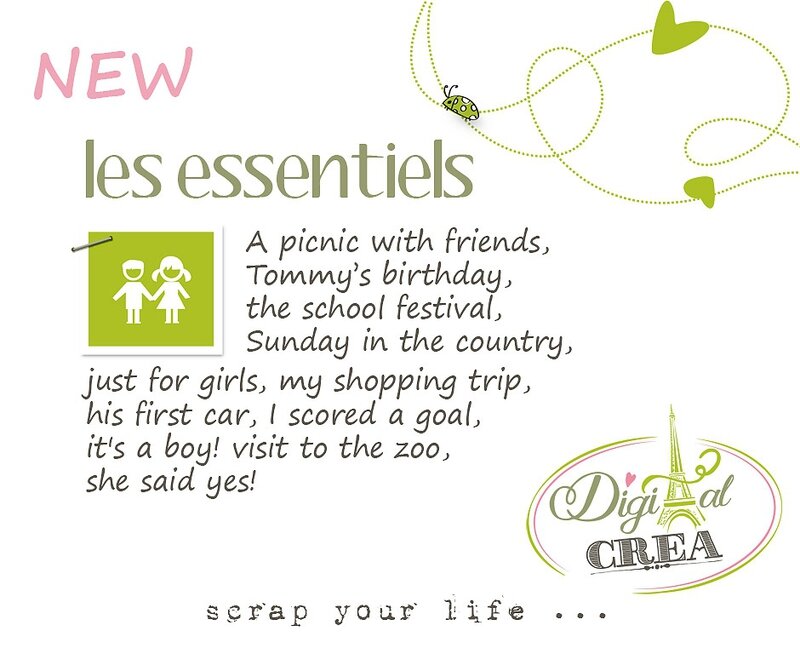 Je vous présente un de mes Essentiels de ce mois d'Avril ! Sopping Girly pour les photos de ses petites robes parceque ça grandit si vite !
d'autres essentiels vous attendent chaque jours dans la boutique et sur un grand choix de thème, plus besoin d'attendre le jour de sortie ! a tout moment il ya ce dont vous avez besoin sur Digital Créa, son prix 1,40€ ! ne vous privez plus !
http://digital-crea.fr/shop/index.php?main_page=index&manufacturers_id=183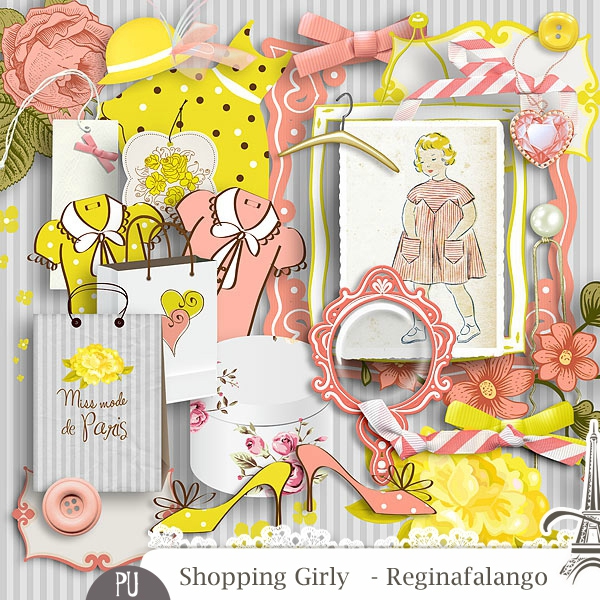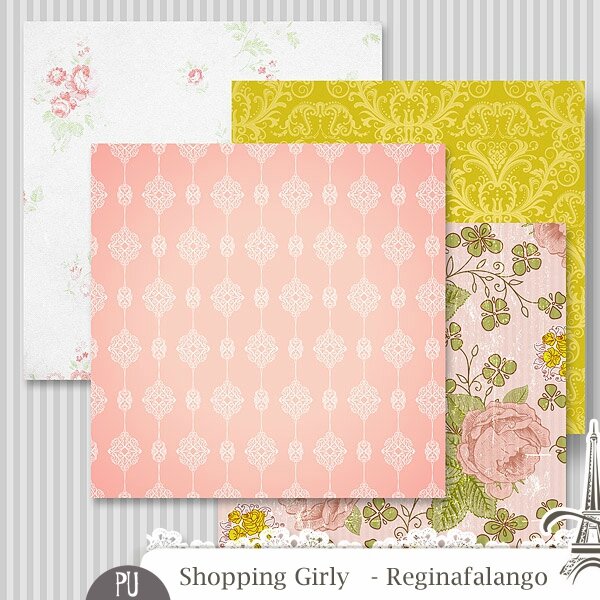 Mon adorable,mais dejà une peu folle, petite fille !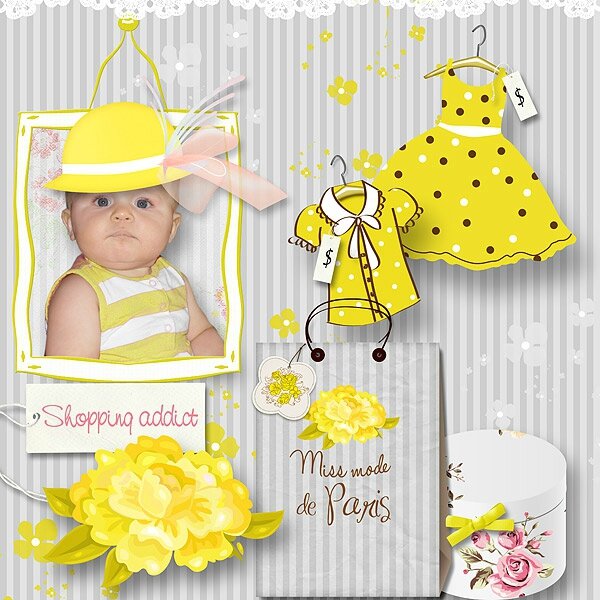 inspiration